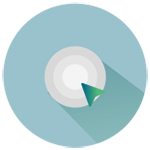 WEBSITE AUDITS
2WASTE NOT, PLAN BETTER – LEARN WHEN TO SHAKE THINGS UP
Paid search account audits take an exhaustive look at current paid search efforts, showing you exactly where you're throwing away money and resources. Based on an analysis of your account, it will provide a detailed report introducing new, more effective opportunities for growth.
Similarly, through our SEO audits we do an exhaustive review of your website from a technical and content standpoint, and provide a detailed report that your internal team can use as a roadmap to improve rankings.
Your organization will come out better equipped to determine where to invest future efforts.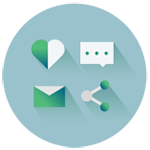 SOCIAL MEDIA MARKETING
TALK TO THE PEOPLE WHO ACTUALLY LISTEN
Social Media Marketing, the process of advertising through social media platforms such as Facebook and Instagram, is powerful tool for reaching a highly targeted audience.
We build and manage social media campaigns after defining your goals and most ideal audience profile, we build and manage social media campaigns that bring optimal success.